IF YOU HAVE AN EMERGENCY THAT REQUIRES POLICE, FIRE, OR MEDICAL ASSISTANCE CALL 911 IMMEDIATELY!
The following contact information is for NON-EMERGENCY issues only:
Non-Emergency Dispatch: (970) 242-6707

Palisade Police Department Main Office: (970) 464-5601
Palisade Police Department Fax: (970) 464-5347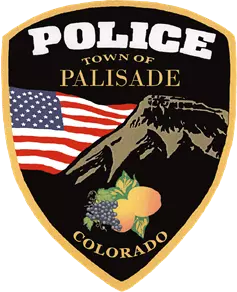 Our mission is to provide efficient, professional public safety services to the community of Palisade. To deliver services with character, competence, and open communication.
"Community, Courage, Compassion"
Records Requests, Sex Offender Registration, and Evidence
Contact Caroline Coughran, Records Manager, Town of Palisade Police Department.
(970) 464-5601
Official police reports are made either in person or over the phone.  There are no electronic options available at this time to make an official police report with the Town of Palisade.
If you need to report a case of a financial crime (examples include fraud, identity theft, or forgery) the Financial Crimes Reporting Packet must be filled out prior to filing your official report.
Financial Crimes Reporting Packet
We strive to serve our community with respect and professionalism while upholding our duty as law enforcement.  If you have any compliments or concerns regarding our officers, please, let us know.  We appreciate the feedback from our community as it helps us in our mission to protect and serve our citizens.